China's Chang'e-4 spacecraft made the first ever soft-landing on the far side of the moon  on Wednesday Jan 2nd, 2019. The far side of the moon never faces the Earth so radio signals are blocked by bulk of the moon. How do the Chinese communicate with their spacecraft and lander? They use a relay satellite that is parked in space on the opposite side of the Moon from Earth.
The  relay satellite "Queqiao" was launched in May 2018, months before  Chang'e-4 launch in December. It now sits in what is known as the L2 Lagrange point of the Earth-Moon system. In the 1700s, the mathematicians Euler and Lagrange discover 5 points where the combined gravitational forces of two larger bodies (in this case the Earth and the Moon) create a small area of gravitational stability.  A smaller body (such as a relay satellite) at one of these points can maintain a stable or nearly stable position relative to the large bodies. There are five Lagrangian points but the L2 Lagrangian point is located directly opposite the Earth from the Moon.
Parking the relay satellite Queqiao at the L2 point means that it always stays at the same relative position, lined up with the Earth and Moon, as the Moon orbits the Earth and as the Earth-Moon system orbits the Sun.  Queqiao is the first communications satellite to utilize this L2 point.
A normal mission to lunar orbit usually takes four or five days, but Queqiao took longer to reach its special orbit at the L2 point.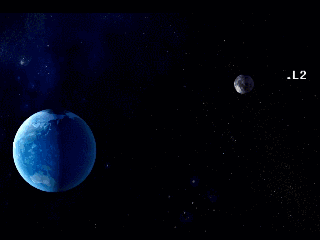 Along the way, Queqiao deployed two micro-satellites called Longjiang-1 and 2 that were to enter lunar orbit. Unfortunately, only Longjiang-2 was successful in the braking maneuver required to reach lunar orbit.