2018 marks the 150th year since the Society's inception.   RASC national is planning a number of activities and events to celebrate.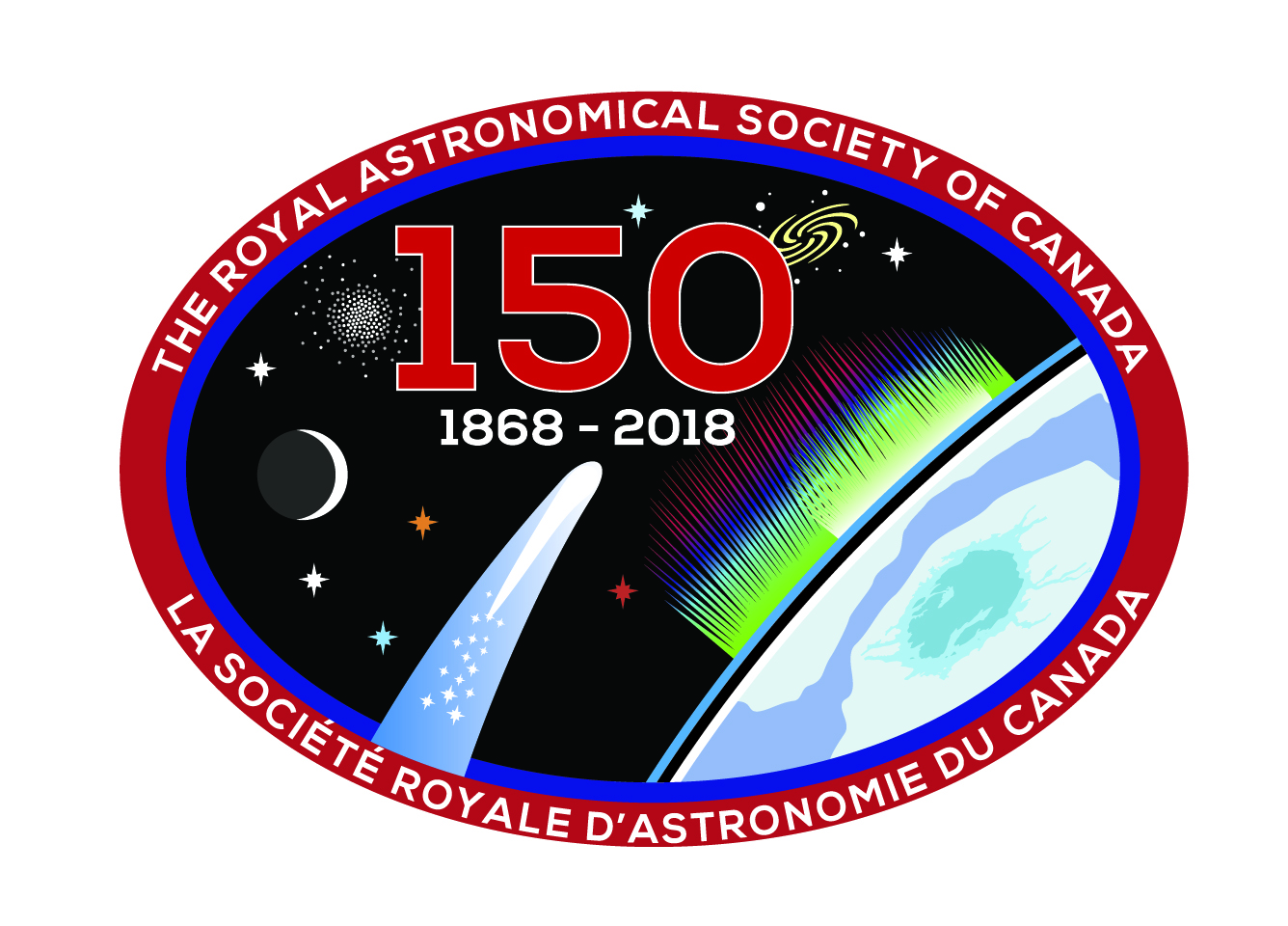 The celebration begins on January 27h, 2018 with a cross-country Star Party that combines solar and lunar observing with local Centre events from the Atlantic coast to the Pacific and reaching northwards to encompass many of our Centres.
The activities of each Centre's Star Party as well as messages from astronomical and civilian luminaries will be streamed for public viewing  at https://www.youtube.com/watch?v=uN7IKkRwBK0 on January 27th, 2018 from approximately 10:00 am to 5:00 PST.
Later that evening, RASC Vancouver is hosting our annual Paul Sykes Memorial Lecture at the SFU Burnaby campus.   Nancy Chabot, a planetary scientist at Johns Hopkins University, will be speaking on the topic of Ice On Mercury.  The lecture is free and open to the public and more details can be found on our meetup post.
Paul Sykes Memorial Lecture
Saturday, January 27, 2018  7:30 PM to 9:30 PM
Room: SWH10081,Saywell Hall, adjacent to the Atrium
Simon Fraser University, Burnaby Campus
Topic:  Ice on Mercury
Even though Mercury is the planet closest to the Sun, there are places at its poles that never receive sunlight and are very cold – cold enough to hold water ice! In this presentation, I'll show the multiple lines of evidence that regions near Mercury's poles hold water ice – from the first discovery by Earth-based radar observations to multiple data sets from NASA's MESSENGER spacecraft, the first spacecraft ever to orbit the planet Mercury. These combined results suggest that Mercury's polar ice deposits are substantial, perhaps comparable to the amount of water in Lake Ontario! Where did the ice come from and how did it get there? I'll discuss these questions and others during this presentation of water ice on our Solar System's innermost planet.