On Monday, August 21st, 2017, North America will be treated to an eclipse of the sun.  On the path of totality, one can see one of nature's most awe inspiring sights – a total solar eclipse.
The path of totality, where the moon completely covers the sun and the sun's tenuous atmosphere – the corona – can be seen, falls not too far south of Vancouver in Oregon and proceeds eastward to the east coast of South Carolina.
Observers in Vancouver outside this path will still see a partial solar eclipse where the moon covers approximately 85% of the sun's disk. The eclipse can be viewed from Vancouver between 09:10 am and 11:37 with the maximum eclipse occurring at 10:21 am.
RASC Vancouver will schedule safe public observing events for the eclipse that will be announced on our meetup group.
SAFETY WARNING
! The only safe way to look directly at the partially eclipsed sun is through special-purpose solar filters, such as "eclipse glasses" or hand-held solar viewers (available from the RASC National's
online store
). Homemade filters or ordinary sunglasses, even very dark ones, are
NOT
 safe for looking at the Sun.
Always inspect your solar filter before use; if scratched or damaged, discard it. Read and follow any instructions printed on or packaged with the filter. Always supervise children using solar filters.
Cover your eyes with your eclipse glasses or solar viewer before looking up at the bright Sun and do not remove them while looking at the Sun.
Do not look at the un-eclipsed or partially eclipsed Sun through a camera, telescope, binoculars, or other optical device unless it is properly filtered.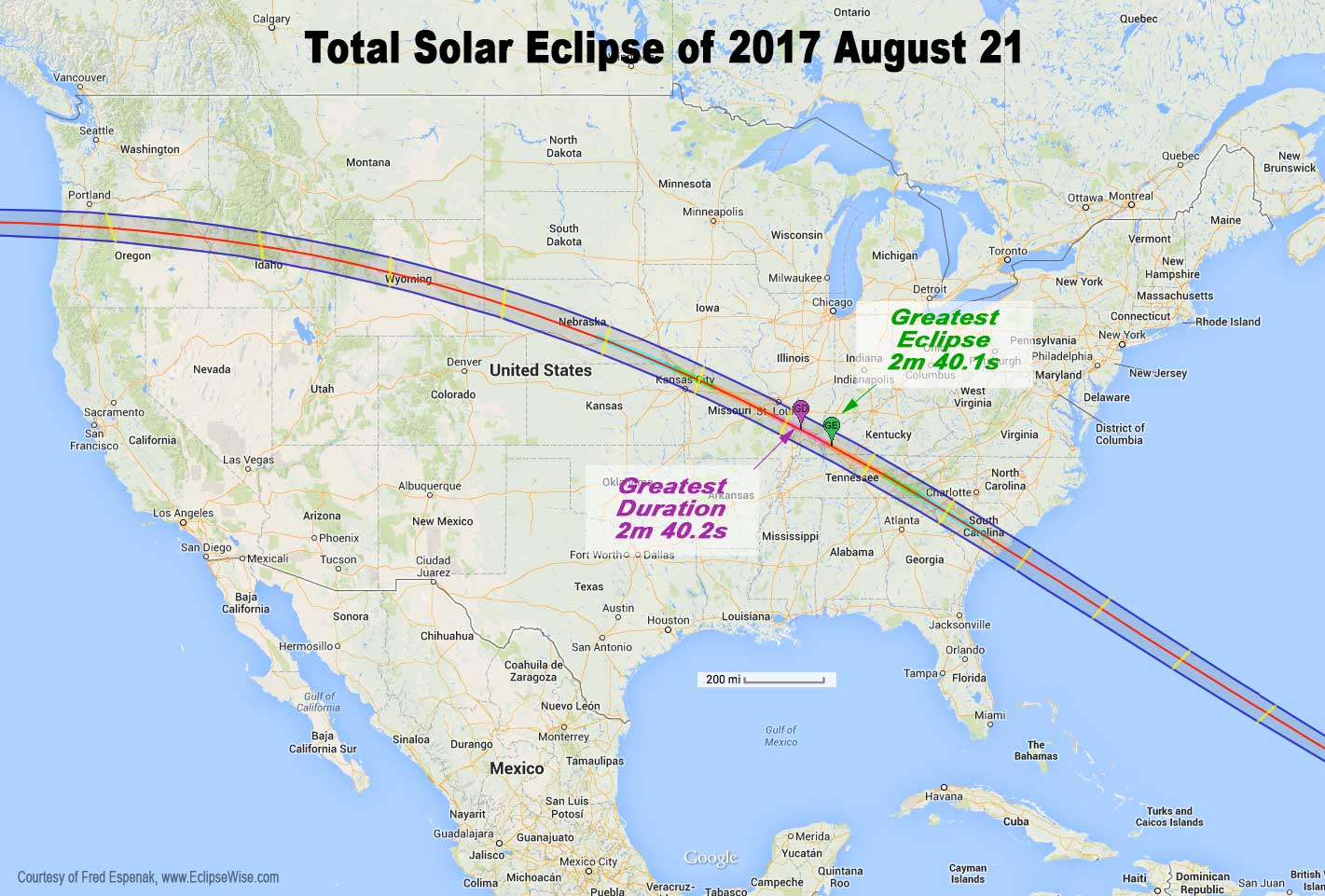 NASA created a website to provide a guide to this amazing event where you will find activities, events, broadcasts, and resources from NASA and its partners across the USA.
Additional Travel Links
RASC Vancouver does not endorse any of the following; they are provided for information purposes only.
The RASC National office is partnering with MWT Associates Inc to bring you a incredible tour of the Grand Tetons and Yellowstone Park.
We are along the path of totality, near the center-line, and have a great chance for clear skies that day! Also, being in the Mid-Willamette Valley, we have a low chance of fire danger and are near major travel routes to other attractions in Oregon.  Details about our festival as well as registration to camping, our beer festival, our wine tasting and more can be found on our website! http://independencegoesdark.com/
With a location in the high desert of Central Oregon, typical weather patterns, and unobstructed views, the city of Madras has been identified by many Solar Eclipse experts as one of the premier viewing locations in the US. Located at the centre of the path of totality, Madras will be engulfed in 2.02 minutes of total darkness.